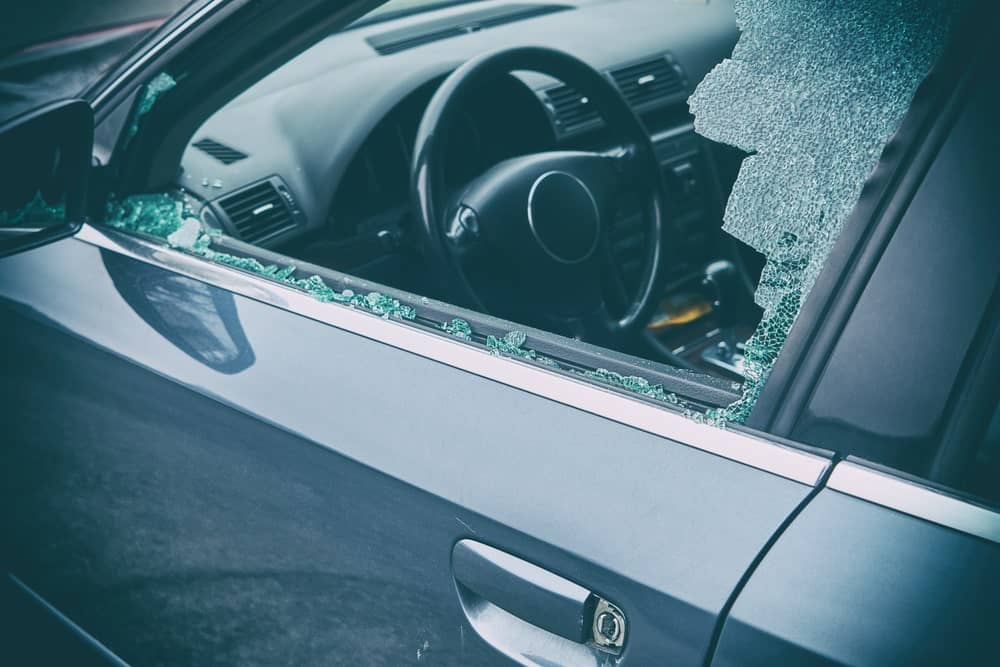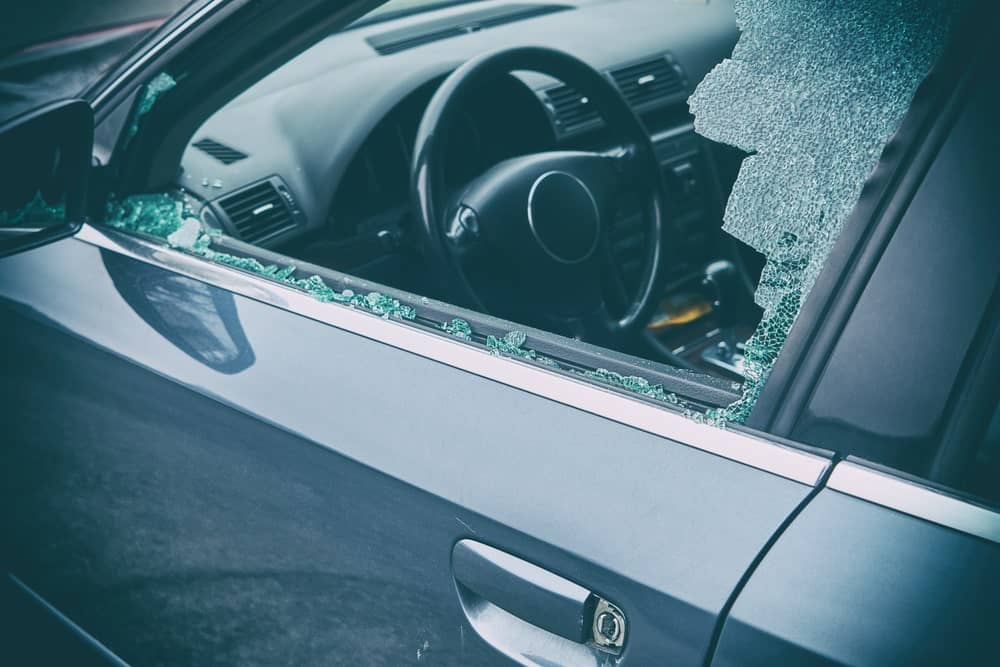 According to the Florida Department of Highway Safety and Motor Vehicles (FLHSMV), there were 62,530 traffic accidents in 2021 in Miami-Dade County. Every victim has rights. Car accidents lead to tangible and intangible losses, stress, anguish, and questions about what to do next.
If you have you are experiencing back pain, reach out to our Miami car accident attorney today. Call (305) 444-4407 for a FREE consultation!
Nuñez Law, P.L. has been helping injured victims of South Florida for over a decade. Our law firm handles a variety of cases, including motorcycle accidents, truck accidents, Uber/Lyft accidents, boat accidents, bicycle accidents, and pedestrian accidents. Call 786-882-2038 to schedule your consultation at our law firm.
Should I get a lawyer after a car accident in Florida?
If you were involved in a minor accident that left some scratches on your car or affected your bumper, then you may not need a personal injury lawyer. However, if you suffered severe injuries and are facing enormous medical debt and damages, then the insurance company will look for ways to reduce how much they pay out in damages. In that case, you may need an experienced attorney on your side fighting for you.
Call now to get connected with an experienced car accident lawyer in Miami-Dade County who knows how to fight for you against the insurance company. You should pick an attorney who has trial experience, positive reviews from past clients, and access to expert witnesses who can provide testimony on different aspects of your case. During your free consultation at Nuñez Law, ask us about our history of securing large settlements for our clients.
Stands Up To The Insurance Company For You
Insurance companies have their own attorneys who represent them in car accident cases. They fight to prove that you share responsibility for the motor vehicle accident so they can justify a lower settlement. To this end, they find ways of wording their questions to confuse car accident victims and get them to say something that can be used in the company's favor. They may also say things that aren't true about the law to scare you into thinking that you should take their settlement offer now.
A common practice is when the insurance adjuster reaches out to a victim and says that they must make a statement regarding their car accident injuries and damages. Insurance adjusters may use neutral language when asking for your medical records, like asking for a copy to "analyze," but their intentions are not altruistic. Sometimes they intentionally delay processing a motor vehicle accident insurance claim to make you miss the statute of limitations. They may use anything you post on social media against you in your personal injury claim.
You are better protected from being tricked by the auto insurer when you work with an experienced car accident attorney. An attorney works to secure compensation for their client rather than for a major company whose goal is to keep their profits high and settlement offers low.
Expert Witness To Help Your Car Accident Case
Part of being a professional attorney is building a network of other professionals who can help their practice. A valuable resource in your Miami car accident case is an expert witness. Expert witnesses add credibility to the information and evidence that a personal injury lawyer presents.
Expert witnesses are authorities in fields like medicine and forensics whose testimonies can be used as evidence in personal injury cases. With a background in physics and engineering, an accident reconstructionist can provide an objective explanation of how the auto accident happened. A medical expert can testify that the motor vehicle collision caused serious injuries. Other types of experts may be called in to explain other aspects of your case.
Negotiate On Your Behalf
You are likely to receive a higher settlement by hiring a car accident lawyer. Personal injury law is not at all like it is portrayed in legal dramas. Professional negotiating is one of the most important services a personal injury attorney can provide to their client. Most people don't negotiate as part of their daily work, but auto accident attorneys do. It is a skill that car accident attorneys learn in law school and improves through years of practice and successfully winning sizeable settlements for their clients. Don't risk representing yourself – call (786) 882-2673 to talk to a personal injury lawyer from Nuñez Law.
Advise You On What Not To Do
A Miami car accident lawyer not only goes over what you need to do but what you should not do. When you are filing a claim, and there is an investigation, you don't want to do or say anything that will harm it before it concludes.
Don't Talk To The Insurance Company
First, do not talk to the insurance company. Their attorneys have a job to do, which is to defend their client and argue their actions, or that they don't owe you as much as you are filing for. Your medical records will be scrutinized, so you should continue with your treatment plan. Any non-compliance with your doctor's treatment plan will be harmful to your case.
The insurance company may also tell you things that aren't true. For example, they may claim that if you got a ticket at the time of the accident, then there is no way for you to get a higher settlement or any settlement at all. However, that's also not true.
They may claim that if there wasn't a lot of property damage, then the accident wasn't severe enough to get a settlement, but that is also not true. There is no correlation between the amount of damage done to a vehicle, and the injuries a person has suffered. Some people have been lucky enough to be rescued from a mangled vehicle with minor injuries. Others have sustained permanent spinal cord injuries in accidents that only affected the driver's side.
Do not give your medical files to the insurance company, only to your Miami car accident lawyer. The insurance adjuster will use your file to see if you have any pre-existing conditions. If so, they may argue that they are not responsible for medical expenses to treat an injury from before an accident. After all, someone with a pre-existing condition will also need more treatment or maybe even specialized, costly treatment. They will argue that your pain and suffering are greater not because of the severity of the accident but because you had a pre-existing condition. The truth is, you were injured because of an accident, even if you already had a pre-existing condition.
Stay Off Social Media
Almost everyone is on social media, but car accident lawyers advise people to refrain from talking about the accident online. Insurance companies hire private investigators to check the online profiles of people who have filed a claim. If they see photos of you smiling, laughing, enjoying time with friends, or going on with your life, they will argue that your injuries have not stopped you. Although not everything on social media is accurate, they will still use it as evidence.
Additionally, posting anything online opens you up to accidentally saying things that can be used against you, whether directly in the post or in the comments. You can protect yourself from any potential complications by not posting about it.
What is the average settlement for a car accident in Florida?
Although there is no official data on the average car accident settlement in Florida, personal injury lawyers estimate that settlements can be anywhere from $10,000 to over a $1 Million. Three (3) main factors that play a role in the settlement amount after car accidents are liability, damages, and insurance coverage available to the claimant:
Liability in car accidents refers to who is to blame, or who is "at-fault" for the crash
Damages can include bodily injury and resulting pain and suffering- both in the past and in the future – disability, disfigurement, stress, mental anguish, frustration, inconvenience, distress, fear, loss of capacity for the enjoyment of life, expense of medical care and treatment, loss of ability to earn money, and/or aggravation of a previously existing condition.
Your Miami car accident lawyer will look over the insurance policy to find out what coverage is available
You could receive a greater settlement if you suffered permanent injuries, reduced life expectancy, amputation or the loss of the use of an organ, traumatic brain injuries (TBI), spinal cord injuries, need surgery or pain management medication via injection(s), or other injuries that have had a devastating impact on your life.
Miami Car Accident Attorneys Fight For You To Get Maximum Compensation
There are two types of damages available to car accident victims in a personal injury lawsuit: economic damages and non-economic damages.
Economic Damages
Economic damages compensate you for your medical bills, lost wages, future of lost earning potential, property damage, and other costs that you would not have incurred had the car accident in Miami not happened. Motor vehicle accidents lead to all sorts of financial losses. Our personal injury lawyers can help you recover the cost of transportation to see a medical specialist in another area, household services, child care services, vocational rehabilitation, and other out-of-pocket expenses.
Non-Economic Damages
​​Florida personal injury law allows the injured victim to seek non-economic damages if they have suffered an intangible loss. Injury victims can recover for the pain, suffering, emotional distress, and inconvenience of their injuries as well as:
Disfigurement
Emotional distress
Inconvenience of living with physical limitations
Loss of enjoyment of life
Mental anguish
In general, the more severe the injuries, the more an accident victim can receive in non-economic damages. This is important to help you understand your settlement in your car accident claim.
Punitive Damages
Punitive damages may be awarded in your case to punish the defendant for their particularly outrageous misconduct and recklessness. Punitive damages are intended to be a deterrent to others who may decide to take the same actions. Punitive damages are not always awarded in car accident cases and are difficult to fight for – a common example is the at-fault driver having been under the influence (intoxicated). Nuñez Law stands up for you and for justice, so we fight for you to receive the see if punitive damages are something that you may be entitled to.
It's important to understand that punitive damages are separate from criminal proceedings. Although punitive damages are intended to punish the defendant for their (in)actions, it's not the same as sentencing. What separates these types of cases from any other proceedings is that damages from civil claims are paid directly by the defendant to the plaintiff (or by an insurance company on behalf of the defendant). If the defendant is convicted of a crime in criminal court for the same accident, they could separately face fines, restitution, and other punishments, like time in jail or prison or probation. This is common in DUI or cases wherein the commercial vehicle driver knew he was not getting enough sleep (which can be as dangerous as being drunk behind the wheel).
Calculating Your Settlement
You should provide proof of any expenses from your car accident to your personal injury attorney to prove your medical expenses, property damage, and lost wages. You should send copies of your medical bills, receipts, invoices, future expenses, and/or other financial documents to our law firm.
Your personal injury attorney uses these financial documents to get a sum total of your economic damages. An additional amount will be added to that sum in order to compensate you for your non-economic damages. The extent of your serious injuries, the length of your medical treatment, and the effect the car accident has had on your life are some of the many subjective factors that are considered when calculating your settlement.
A car accident victim who suffers from a minor injury and recovers quickly may be entitled to a few thousand dollars in noneconomic damages. By contrast, car accident victims left with catastrophic injuries who require long-term or lifelong care could be entitled to millions of dollars.
Causes of Miami Car Accidents
Car accidents are usually caused by negligence or recklessness on the part of the liable driver.
Speeding
Slowing down can prevent car crashes and potentially save lives. Reckless drivers cause devastating auto accidents that can result in the loss of life. According to Florida Statute 316.183, it is unlawful to drive faster than is reasonable and prudent under the conditions.
Speed limits are set to protect the safety of drivers and passengers and reduce risk. Driving at a reasonable speed reduces the chances of colliding with another vehicle. Whether you are on the highway, a residential neighborhood, a business district, or another road, all drivers must operate their vehicles carefully at a speed that is suitable for the existing conditions.
Distracted Driving
There are three types of distracted driving. Manual distractions refer to those that take the driver's hands off the wheel, such as eating, drinking, applying makeup, or texting while driving. Visual distractions take your eyes off of the road, like cell phones, messages, or GPS directions. Cognitive distractions take a driver's mind off of the task of driving. When a driver isn't fully focused on the road, they are more likely to cause a car accident.
Here are some facts from the Centers for Disease Control and Prevention (CDC) about distracted driving:
In 2019, distracted drivers took the lives of 3,100 people. Another 424,000 were injured in crashes involving drunk drivers.
In that same year, approximately one and five of the people who died in fatal crashes involving a distracted driver weren't even in vehicles. They were pedestrians or bicyclists.
Drivers who are between the ages of 15 and 20 are more distracted than drivers ages 21 and older. Among those drivers within the 15 to 20 age range involved in fatal crashes, 9% were distracted at the time of the crash compared to 6% of drivers between the ages 21 and 24.
The most common types of distracted driving are texting or emailing behind the wheel
Drunk Driving
Alcohol-impaired drivers cost a total of $123.3 billion in 2020 in costs related to medical care and settlements for wrongful death claims. Under Florida law, driving under the influence of alcohol, chemical substances, controlled substances, or even over-the-counter drugs is illegal.
In 2019, there were 814 fatal car accidents in Florida involving an alcohol-impaired driver. 63.4% of drivers involved in fatal crashes were repeat offenders. Some of the most common types of drunk driving accidents are running red lights, speeding, swerving or veering into other lanes, and making excessively wide turns. Our Miami car accident lawyers have handled these types of cases and have won compensatory and punitive damages for accident victims injured by a drunk drivers.
Aggressive Driving
The term "aggressive driving" is an umbrella term that includes traffic offenses that endanger other people or property. More simply, it is risky behavior that does not prioritize the safety of others. Examples of aggressive driving include:
Tailgating or driving too close
Cutting in front of another driver and then slowing down
Running red lights or stop signs
Disregarding speed limit signs and other traffic signs or signals
Blocking other cars that are trying to pass or change lanes
Driving on the shoulder, median, or sidewalk
Bad Weather
Weather in South Florida can be downright dangerous. Streets get flooded, thick bands of rain pour down on windshields, and heavy wind can blow debris into the road. Florida is known for inclement weather, but that's no excuse for not driving safely.
Drivers are expected to adjust their driving for the current road conditions. Drivers should leave with extra time for their commute and anticipate heavier traffic so that they are not rushing or tempted to speed. Tires can lose traction against the road when there is a lot of water on the asphalt, making it dangerous to drive when it rains. Drivers are advised to stay at home or wait where they are until foul weather improves in order to prevent their risk of getting in an accident.
How much can someone sue for a car accident in Florida?
A driver can sue for the total amount of their economic losses, as well as their intangible losses. Under Florida's no-fault insurance law, each driver files an insurance claim with their own insurer to pay for medical bills, lost wages, and other damages.
According to Florida law, drivers are required to carry a minimum of $10,000 in personal injury protection (PIP) insurance coverage to cover your medical care in the case of a car accident.
Wrongful Death
Although there is no dollar amount that can be put on the life of a loved one killed in a Miami car accident, a car accident lawyer can help you recover damages such as:
Medical expenses incurred before your loved one's death
Funeral and burial expenses
Loss of companionship/instruction/guidance/consortium
Lost wages, commissions, pensions, or benefits (i.e., health insurance)
Families of victims of fatal car accidents have been able to recover over $1,000,000 in damages for their loss, which is why it is important to see what insurance coverage is available to claim.
How long do you have to get a lawyer after a car accident in Florida?
A statute of limitations is a legal deadline set by the state by which personal injury victims must file their personal injury claims in order to receive compensation. The statute of limitations for general personal injury cases in Florida is four (4) years from the date of your Miami car accident – it is different for wrongful death cases as well as different for malpractice cases.
It's a mistake to think that you should wait that long before speaking to a Miami car accident lawyer. Car insurance companies have been known to deny car accident claims for accident victims who waited just days – and Florida requires you to see a doctor for a car crash within 14 days of the accident or those insurance benefits can be waived.
What To Do After A Car Accident
Your car accident claim begins at the moment of the crash. Taking the correct steps after a car accident in Miami can help you later in your motor vehicle accident claim.
Call 911
The top priority after a Miami car accident is saving lives. Call the police to report the accident and request emergency medical care if there is a serious injury or fatality. Remain at the scene. If you leave, then it may be considered a hit-and-run.
Get Contact Information
Exchange contact information with the other drivers involved, including names, addresses, email addresses, phone numbers, vehicle registration, driver's license numbers, and auto insurance information.
Capture Photographic and Video Evidence
Take photographs of the scene of the car, accident, damage to the vehicles involved, street signs, and traffic signs. Be sure to capture details like any road debris, medians, and the final positions where the vehicles ended up. After law enforcement has cleaned up the scene, all the evidence is lost. Getting close-ups and wide shots of the accident and the details can help tell a story of what happened. Don't forget to also take video footage.
Get Checked By A Doctor
Go to the closest emergency room and tell the physician that you were involved in a Miami car accident. Go even if you don't feel injured right away. Some of the most common injuries after a car accident are traumatic brain injuries come back and spine injuries, fractures, and bruises.
Contact A Car Accident Lawyer
Talk to a car accident attorney to handle your insurance claim before you talk to the insurance company. You should refuse any early settlement offers from the insurance company or requests to "analyze" your medical records. Our car accident lawyers care about your best interests, and we protect you from being susceptible to these tactics.
Miami Car Accident Lawyer
Victims of car accidents report feeling hopeless, overwhelmed, and unsure of what to do after an accident. A Miami car accident lawyer takes the stress off of you by handling your case from start to finish, allowing you to focus on your physical and emotional healing. Nuñez Law handles each case personally and always has your best interests in mind. Your case is not handled by a junior attorney or anyone other than the attorney that you meet at your initial consultation. You can trust that we will be by your side from start to finish.
Your Miami car accident attorney from Nuñez Law, P.L. will conduct an investigation into the cause of your crash, communicate with you on the progress of your case and even provide you with a cell phone number so that you can reach us anytime.
Call 786-882-2038 to schedule your consultation with a Miami car accident lawyer from Nuñez Law. We will answer your questions, explain the legal process to you and tell you what your options are. We welcome you to bring your medical report from the doctor who treated you, the police report, photos from the scene of the accident, and any other evidence you have to your free case evaluation. Find out today how Nuñez Law can help you.