Miami, Florida, is the cruise ship capital of the world, and thousands of vacationers head for a cruise ship each year to enjoy a vacation with their families. Unfortunately, these fun times can quickly turn into tragedy when passengers suffer severe injuries or wrongful death while aboard a cruise ship. The cruise industry can offer fantastic vacations, but there is always a risk to the passengers when on board the cruise ship. When these tragedies occur, injured victims can get help from Miami cruise ship injury attorneys to hold the cruise lines accountable.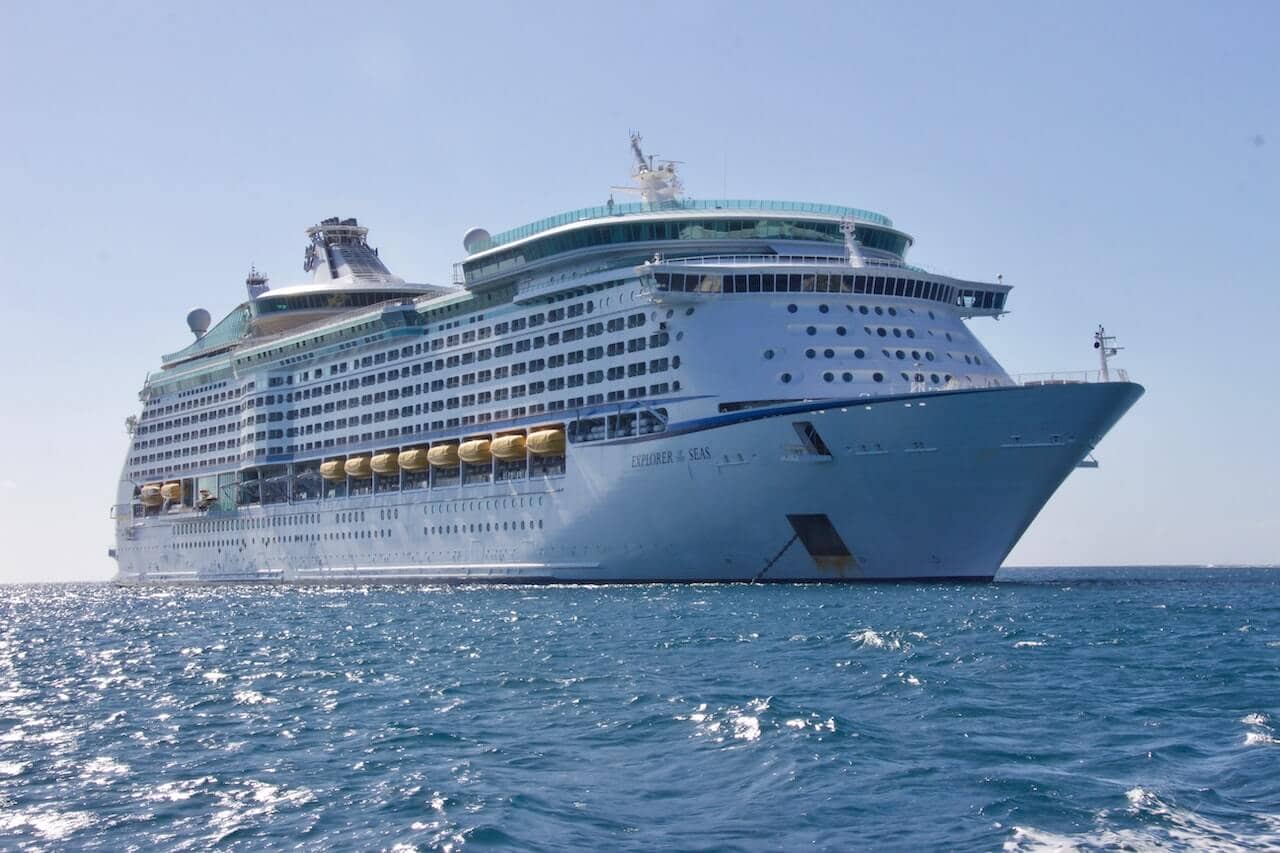 Types of Cruise Ship Accident Cases
As a cruise passenger, there are many things you can do to be alert and aware to help you avoid suffering an injury while vacationing on a cruise ship. Unfortunately, there are still many things that can and do go wrong on a cruise ship. Some of the types of cruise ship accident cases that our Miami personal injury lawyers handle includes:
Failure to treat or diagnose (e.g., strokes and heart attacks)
Cruise Ship Overboard Accidents
Slip and Fall Accidents
Cruise Ship Drownings
Food Poisoning Illness
Cruise Ship Medical Malpractice
Chemical Injuries
Shore Excursion Accidents
Swimming Pool Accidents
Cruise Ship Disappearances
Physical or Sexual Assault
Serving alcohol to minors
If a cruise line staff member or employee caused you injuries, you should consult with a Miami cruise ship lawyer to determine if you have a personal injury case as we like to pursue all value that our clients deserve (whether before or after a lawsuit is filed).
Who Can Be Held Liable for an Injury on a Miami Cruise Ship Accident?
Over the last few decades, cruise lines have gained in popularity each year (pandemic aside). Mega ships have an incredible passenger capacity of multiple thousand, which can cause logistical problems when managing such a large number of people in a confined space. The cruise line staff aboard the ship is responsible for catering to this large number of passengers through rough weather conditions, various ship activities, and port conditions, all while taking into account the age differences, culture, language, and physical capability of the passengers. This understandably creates a difficult situation for the reasonably acceptable care of all the passengers aboard and can lead to cruise ship accidents.
Whether you sustain injuries from the jacuzzi or pool, enjoying one of the many island excursions they offer, slip in a shower or near the pool, or if the cruise line failed to clean a water spill in the restaurant area, the cruise line has a potential liability for your damages. They may be responsible for compensating for your injuries. Our cruise ship injury lawyers are available to discuss your case and let you know if you have a legal claim.
You should know that if you suffer an illness or injury while aboard the cruise, the ticket contract issued by the cruise line likely has specific conditions that limit your rights. These limitations often restrict the location of the lawsuit filing, and the time in which the lawsuit can be brought forth. These limitations will depend on the cruise line that you sailed with, but often, the contract will require that you bring the lawsuit against the cruise line in Miami through the United States District Court for the Southern District of Florida (located in Miami-Dade County).
Most, if not all, cruise liners also require that you send them written notice of your injury claim within 180 days that the accident occurred and that, if you choose to bring a lawsuit, you must file within one year of the accident. These time limits make it crucial that you speak with an experienced cruise ship injury lawyer as soon as possible, and to document your injuries while still aboard the vessel.
Cruise line staffers owe the passengers on board higher than the standard duty of reasonable care. When an injury occurs to a passenger due to the carelessness or negligence of the cruise line or a crew member, the injured party may be entitled to compensation for damages they suffered.
Some of the parties who may be held liable for the injuries suffered by cruise ship passengers include:
The Cruise Line
The Cruise Ship Owner
Charter Company
Ticketing Agency
Affiliated Entities
Liable Third parties
The cruise ship industry has legally set itself up to avoid lawsuits. Your Miami cruise ship lawyers can help hold the right negligent party liable for your damages.
Notify the Cruise Line Regarding Your Injury
To protect your injury claim, it is crucial that you notify a crewmember quickly. For example, a security officer should be notified immediately of your cruise ship injuries, but understand that you are not required to provide them with a statement (whether in writing or not), but if you choose to do so then make sure you receive a copy for yourself immediately. If you have sustained an injury, get medical attention from the ship's medical bay. And if there was a crime committed, you should notify law enforcement, especially the FBI if you have been the victim of a sexual assault or rape. No matter what happened, you need to seek additional medical attention once the ship has docked, if needed.
It is imperative that you begin conserving and documenting all available evidence immediately. The cruise line will not protect or provide evidence on your behalf. They are not required to take any photographs of the evidence. Either you or someone else must take photos or video of the accident scene. You will want to get photos of any injuries you sustained as well as all important aspects of the scene. Gather any contact information of witnesses, cruise passengers and ship personnel.
You can only preserve your claim if you have given written notice within the allotted time and filed a lawsuit within the required statute of limitations for cruise ship accidents. Writing letters to the cruise line or filing an accident report does not protect your claim alone. And, the notification time may be lowered if there is a property damage claim included.
If you are not careful to submit all required documents and notifications within the statute of limitation, you risk missing the opportunity to sue and receive any compensation for the damages you incurred.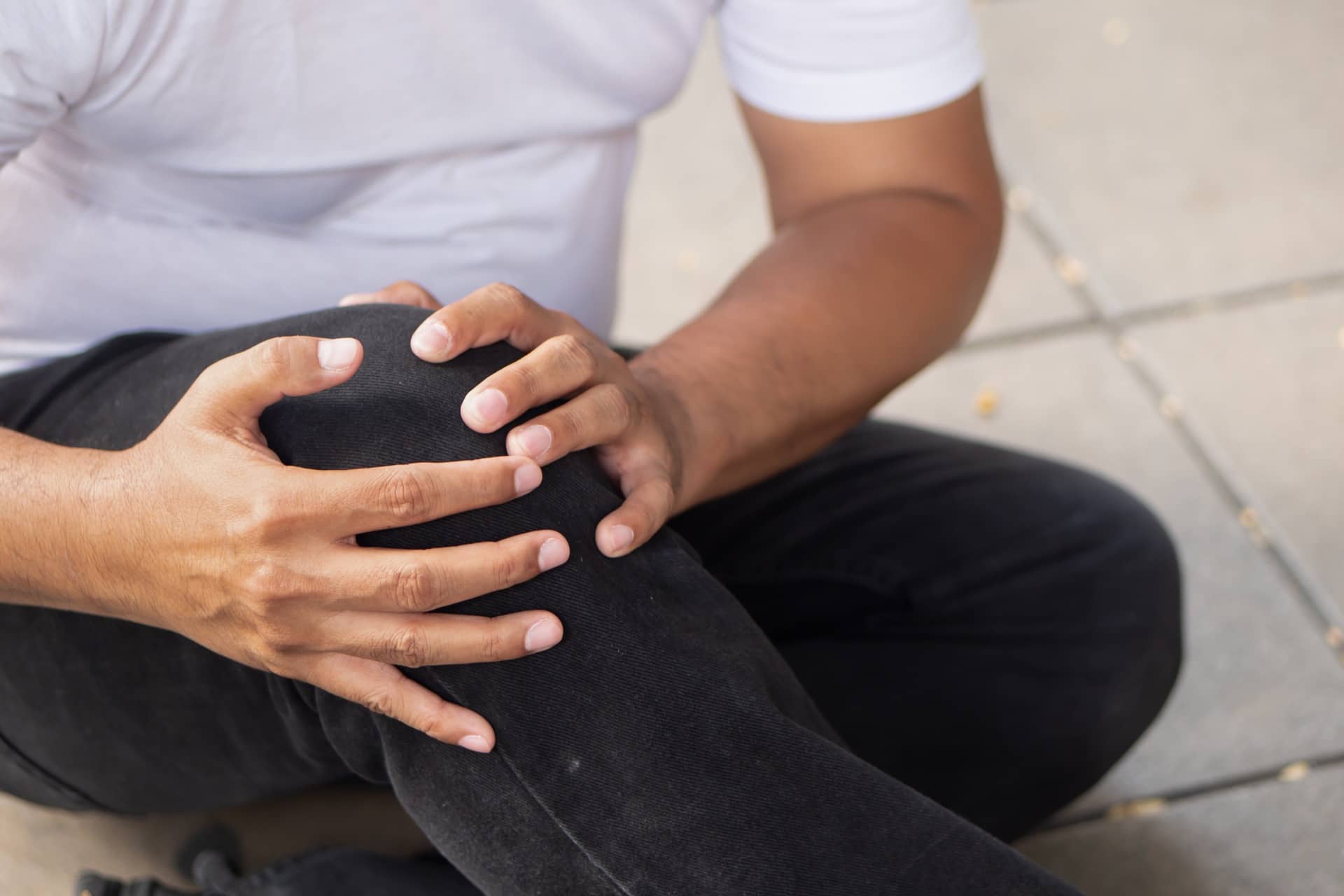 Understanding the Statute of Limitations For Accidents on Cruise Ships
Maritime law has unique aspects that apply only to cruise ship accidents and claims. These cases are often referred to as being guided by cruise ship law. The majority of general maritime law applies to injuries sustained on cruise ships, but there are also special circumstances applying specifically to events occurring on cruise ships. Cruise lines will always add special provisions to their passenger ticket contracts, which is typically permitted under law, that shortens the time allowed for a passenger to file a personal injury lawsuit against the cruise line to one year when the normal statute of limitations for maritime and admiralty matters may be more than double.
If you have missed the one-year deadline, it is possible you have not lost all chances of filing a claim. Depending on the specific circumstances of your case, your cruise ship attorney may be able to prove that the contract-based limitations on your passenger ticket contract were unenforceable, extended, or that your case qualifies for an exemption.
Your Cruise Ticket and the Forum Selection Clauses
On your passenger ticket, you will find the location that the cruise line has designated for them to be sued. This is what is known as the forum selection clause. This can be very confusing for victims looking to pursue a lawsuit. By working with our team of cruise ship attorneys, you will be represented in a wide range of areas. While we are located in Florida, we represent clients outside of Florida as well.
Which Laws Apply to Cruise Ship Personal Injury Cases?
This question is complicated due to state and federal court laws. Overall, the general maritime law of the U.S. applies to most cruise ship injury cases. In some situations, the federal maritime law may be supplemented using federal state law only if the two do not conflict. If the state law can be conflicting with maritime law, the federal maritime law will most likely take precedence. Also, various international conventions and treaties could apply to specific Miami cruise ship injury cases, depending on the situation of the accident. A boat accident attorney can help you better understand the various laws involved with cruise ship claims.
A Cruise Ship Accident Lawyer With Nuñez Law Will Go Head on With the Major Cruise Lines
The majority of cruise lines that set sail are based in Miami, Florida, and because of this, the location where lawsuits are to be filed and litigated is also Miami, Florida. There are some cruise lines that require injury cases to be filed in other parts of the U.S., but you will find the majority of them are based in South Florida. The information of where the lawsuit is to be filed is typically written in small print on the multi-page ticket you received. If a plaintiff attempts to file a lawsuit for their cruise ship accident case in a different jurisdiction, it could be dismissed for improper venue.
Consulting with experienced cruise ship accident attorneys immediately after an injury is the best way to successfully navigate a cruise ship injury case. Some of the cruise ship companies that an accident lawyer with Nuñez Law is ready to take on include:
Princess Cruises
Norwegian Cruise Lines
Celebrity Cruises
Carnival Cruise Lines
Crystal Cruises
Disney Cruise Line
Costa Cruises
Holland America Line
Mediterranean Shipping Cruises USA ("MSC")
Oceania Cruises
Virgin Voyages
Regent Seven Seas Cruises
Island Queen Cruises
Royal Caribbean International
Cunard Line
Seabourn Cruise Line
P & O Cruises
Island Queen Cruises
In addition to this list of some of the larger cruise lines, though not all-inclusive, our cruise ship attorneys have experience handling claims against third-party vendors who contract with the major cruise lines. So whether you were injured by a cruise line, a crew member, or a third-party company affiliated with the cruise liner, you should contact a cruise ship accident lawyer at Nuñez Law (AccidentLawFirm.com) to have your Miami cruise ship injury claim reviewed by an experienced lawyer for cruise ship accidents. They can help you better understand your legal options and discuss the compensation you may be entitled to receive.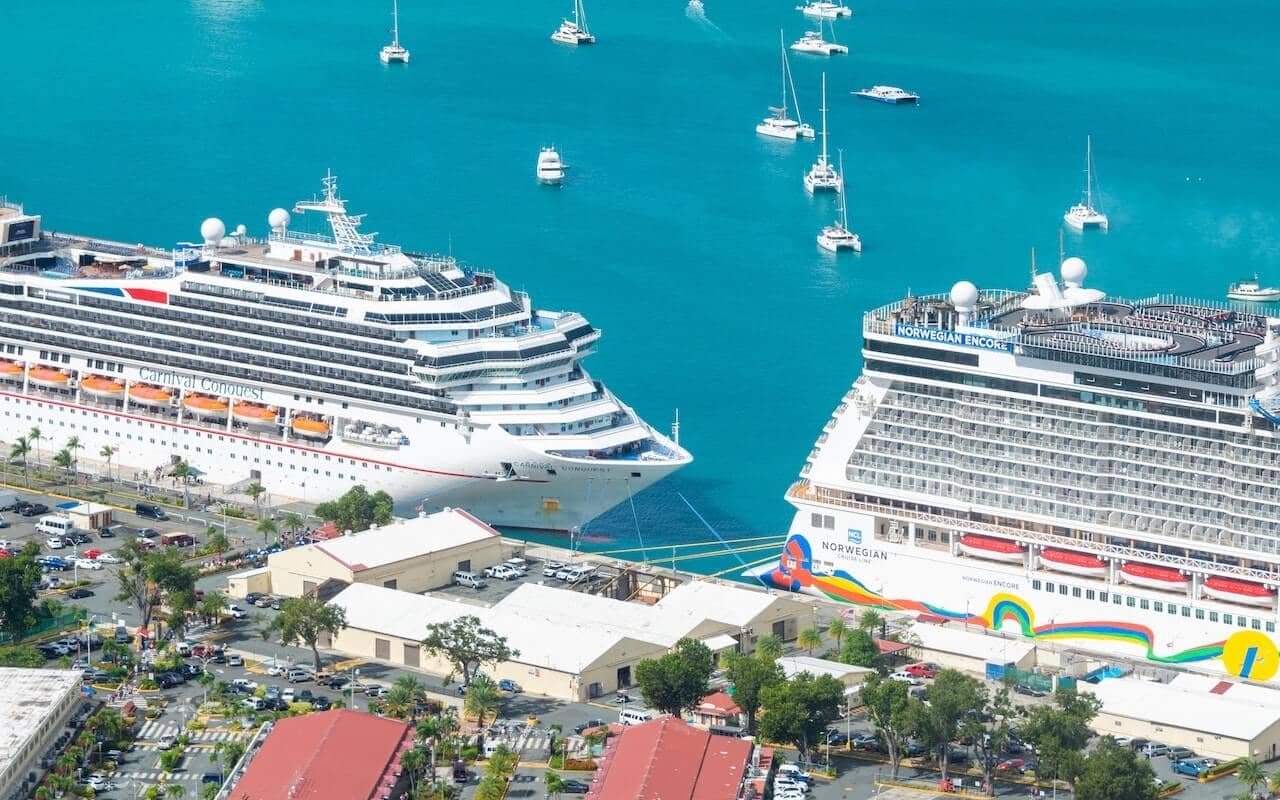 How to Prove Negligence in a Cruise Ship Injury
Maritime law is a nuanced area of the law that can be confusing to many. When a cruise ship passenger suffers an injury, the typical way they can seek compensation for the damages suffered is by filing a cruise ship injury claim based on the theory of negligence. With the help of your Miami cruise ship lawyer, you must be able to prove three crucial elements of negligence for a judge or jury to hold someone liable for the injuries you sustained on a cruise ship. These three elements include:
The cruise line in question owed a legal duty of care to all of its passengers
This legal duty of care was breached by the cruise line
Due to this breach, damages were suffered by the passengers
What Damages Can be Recovered in a Miami Cruise Ship Case?
When a passenger is harmed due to the negligence of a cruise line, they may receive compensation for the damages incurred because of their injuries. These injuries can be broken down into two basic categories: economic (monetary) and non-economic. Your Miami cruise ship lawyer will help you gather the required documentation to prove the damages you suffered.
The economic (monetary) damages are the monetary damages you can recover compensation for, including:
Lost wages
Medical expenses
Property damage
The non-economic damages are the non-monetary damages you can recover compensation for can include:
Pain and suffering
Emotional distress
Disfigurement and scarring
Permanent disability
You need a lawyer experienced in litigating maritime law cases, and a cruise ship attorney with Nuñez Law understands the legal tactics that cruise lines often use and they are prepared to overcome any obstacles put in their way to ensure you recover the compensation you deserve.
Cruise lines have policies and procedures in place for when passengers and crew members are sick and/or injured while traveling on the high seas. Certain medical emergencies, such as strokes, heart attacks, and other life-threatening ailments require the cruise lines to coordinate with different entities and authorities to get a passenger or crew member to a hospital on land.
The U.S. Coast Guard will often assist cruise lines in the evacuation of passengers and crew members during medical emergencies. In some circumstances, the U.S. Coast Guard will send helicopters to air-lift passengers to hospitals so that life-saving medical care can be provided. Additionally, the cruise ships can meet with U.S. Coast Guard cutter vessels and transfer the patient to them so that they can be taken quickly to a port for medical care.
In many cases, passengers (and even crew members) are unaware that the U.S. Coast Guard may be able to evacuate a sick or injured loved one. The cruise lines prefer to avoid this process because it delays their voyage and impacts their itinerary – which then causes them to incur unexpected expenses during a trip. Plaintiffs have been successful in holding the cruise lines accountable for not getting people off of their ships in a timely manner, and so call us today to see if we can help you or a loved one that was not given the proper attention in their time of need!
https://www.usatoday.com/story/travel/cruises/2023/05/01/medical-evacuations-cruise-what-to-know/70170398007/
https://www.cruisehive.com/coast-guard-rescues-4-passengers-from-3-cruise-ships-in-24-hours/100319
Frequently Asked Questions
Can I sue the cruise line if they refuse to accommodate special needs?
In 2005, the U.S. Supreme Court made a decision in the case Spector v. Norwegian Cruise Line that required all ships docking in a U.S. port to comply with the ADA. Despite this ruling, there have been many cases reported where a cruise line has refused to allow a disabled passenger to board or has kicked them off the ship after sustaining injuries due to their low-standard facilities.
There was a case in 2013 where a 22-year-old was attempting to leave the United States to return to his home country of France, and the cruise ship denied him transportation due to his weight. The 22-year-old suffered from a hormonal imbalance that affected his weight, and he had been undergoing treatment in the United States for this condition when he was faced with a refusal to use the cruise line.
Unfortunately, this is not the only time a cruise line refused to aid a special-needs passenger. In 2011, a 66-year-old man was forced to leave the cruise ship after the crew members could not accommodate his special needs. His room, which had been labeled as a handicapped-accessible room, did not actually comply with the ADA guidelines, which required the toilets to be 19 inches high, and was indeed only 15 inches high. In addition to the incorrect height, the bathroom lacked safety bars for him to hold onto, causing him to slip and fall.
Can I sue a cruise line if I have been the victim of a violent crime?
Absolutely. Despite the number of people in close vicinity on a cruise ship, an alarming amount of violent crimes occur on board. If you have been the victim of a violent crime, call our law firm immediately, and we can help you take the necessary steps to protect you and your legal rights.
I thought the Statute of Limitations was longer. Why is this?
It is important to note that the statute of limitations for personal injury and car accidents on U.S. territory is different from the statute of limitations for injured passengers on a cruise ship.
Contact a Knowledgeable Cruise Ship Injury Lawyer at Nuñez Law After Being Injured While on a Cruise Ship
Taking your spouse or family on a cruise should be an enjoyable and memorable time in your life. Unfortunately, there are many serious risks involved with being on a cruise ship. As a passenger on a cruise ship, if you or a loved one has sustained injuries due to incompetent staff, poor sanitation, lack of security, poor maintenance, insufficient emergency precautions, or management negligence, you may be entitled to compensation for your injuries. Nuñez Law has a team experienced in cruise ship personal injury claims that can help you file an injury claim and seek compensation.